Cómo Hacer un Plan de Negocios Basado en Datos Usando Datos de la Oficina del Censo
Cómo Hacer un Plan de Negocios Basado en Datos Usando Datos de la Oficina del Censo
Tuesday, April 4, 2023 (9:00 AM - 10:00 AM) (PDT)
Description
En esta presentación informativa basada en estadísticas y herramientas de datos de la Oficina del Censo, representantes Judy Dunne y Armando Mendoza guiará a los asistentes como acceder datos y estadísticas de las encuestas y programas económicos llevados a cabo por la Oficina del Censo. Esta información será útil y esencial para formar un plan de negocios. En este taller se proporcionará una demostración de las herramientas de datos y las mejores prácticas para formular un plan de negocios que preparara a los asistentes a comprender la importancia y utilidad de los datos socioeconómicos y demográficos del Censo.
Meet your Presenter: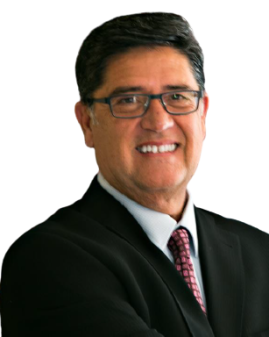 Mr. Mendoza has worked in several capacities for the Census Bureau since 2009, including leadership roles on the 2010 Census and 2020 Census early preparations.
Other roles include education efforts to facilitate broad use of Census Bureau data products by providing training, workshops, presentations and Webinars to businesses, educational organizations, community and faith-based organizations on using data tools and apps to access census data from the Decennial Census, Economic Census, and the American Community Survey. Prior of joining the Census Bureau, Armando served in a range of executive positions in the reprographics industry. He provided leadership in several firms in California, Nevada, Arizona, Washington, and Mexico.
He was born in Chihuahua, Mexico. He completed his undergraduate degree in business from the University of Phoenix, he holds an M.B.A. from The Argyros School of Business and Economics at Chapman University, and an Executive Certificate in Global Management from Thunderbird University.
Images
Sesion Virtual por Zoom

Tuesday, April 4, 2023 (9:00 AM - 10:00 AM) (PDT)
Categories
Education
Education