Impact Beaverton Workshop: Employee Retention and Improvement
Impact Beaverton Workshop: Employee Retention and Improvement
Tuesday, September 27, 2022 (9:00 AM - 10:00 AM) (PDT)
Description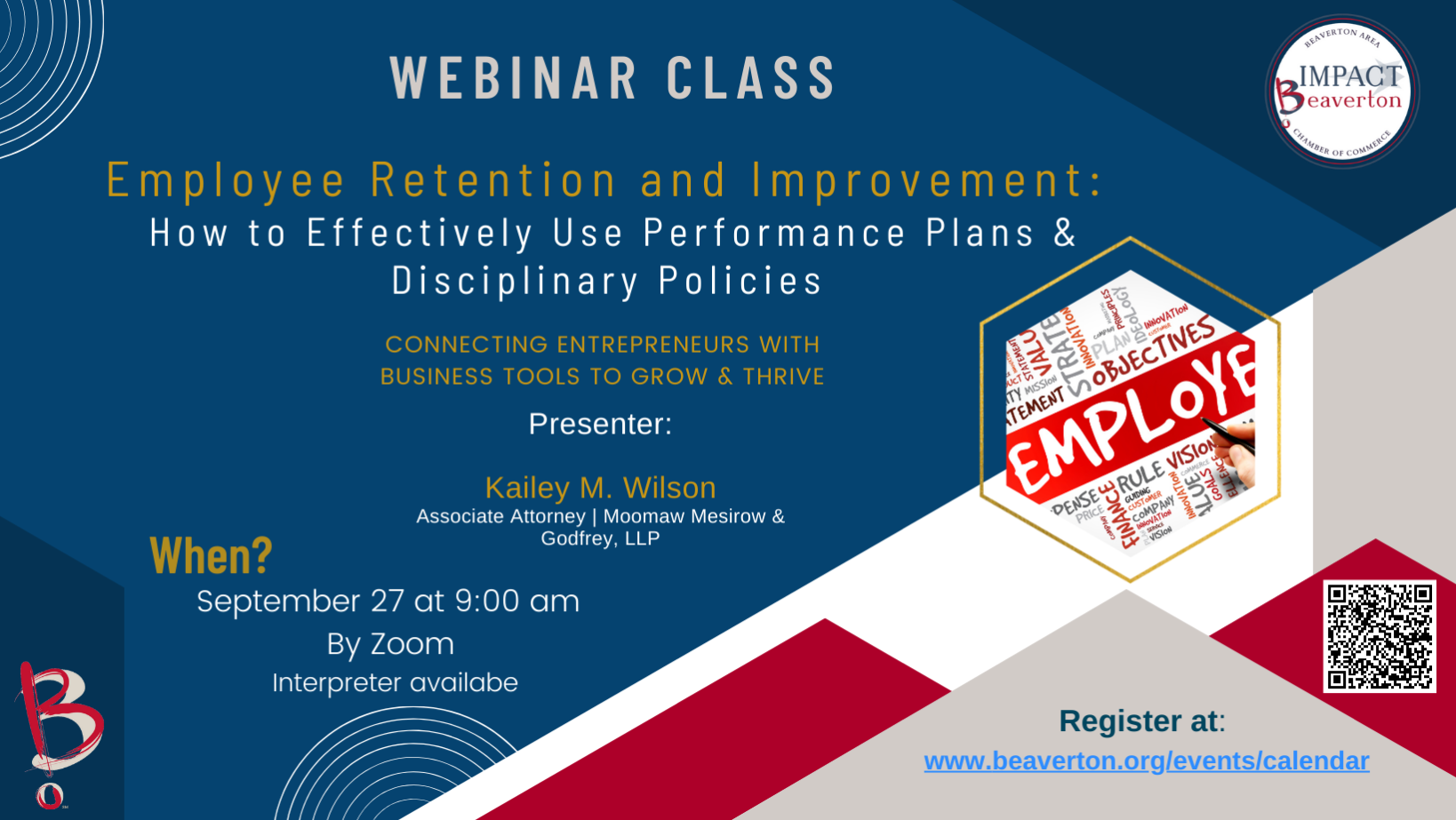 Learn how to effectively use performance plans & disciplinary policies.
In this webinar, we will cover what performance plans and disciplinary policies are, how they can improve a work environment, and how they can help employers retain employees. We will also cover legal issues and employment best practices, as they relate to these subjects.
https://us02web.zoom.us/j/86864944758

Tuesday, September 27, 2022 (9:00 AM - 10:00 AM) (PDT)
Please log in a few minutes early so we can start on time. Thanks!
Categories
Education
IMPACT Beaverton
Professional Development