"La Importancia de Negocio Bancario y Como Funciona". / "The Importance of Business Banking & How it Works
"La Importancia de Negocio Bancario y Como Funciona". / "The Importance of Business Banking & How it Works
Tuesday, March 7, 2023 (9:00 AM - 10:00 AM) (PST)
Description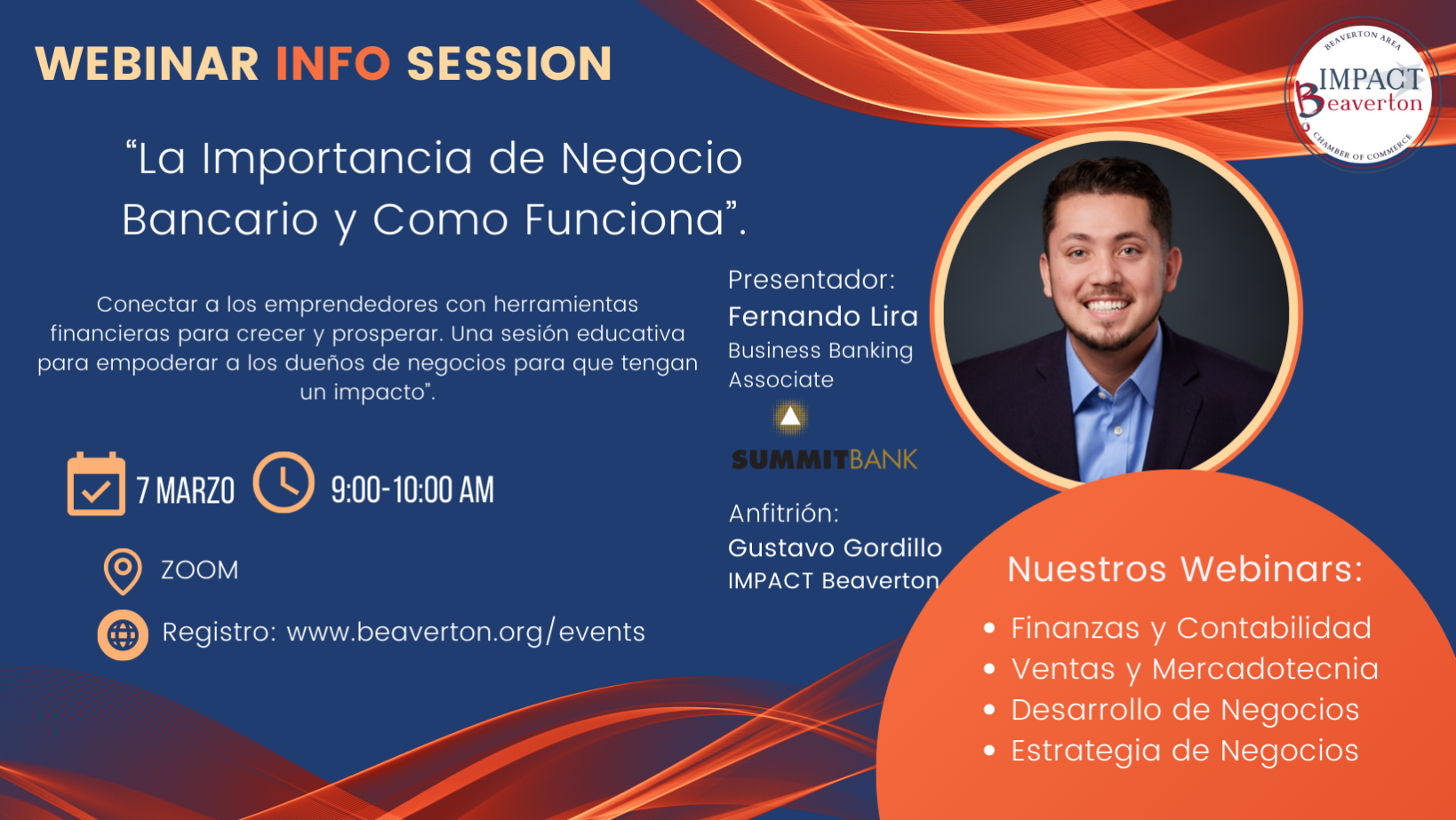 El objetivo de este webinar educativo es para empoderar a dueños de negocios adquiriendo mas herramientas financieras para hacer crecer y prosperar su negocio. Que mejor que aprender de expertos financieros de SUMMITBANK.
Fernando Lira, quien lleva una excelente trayectoria laboral como Business Banking Associate en SUMMINTBANK esta interesado en poder ayudar a nuestra comunidad a que sea más exitosa!
Presentacion en Español

The goal of this educational webinar is to empower business owners by acquiring more financial tools to grow and thrive in their businesses. What better to learn than from SUMMITBANK financial experts.
FERNANDO LIRA, who has an excellent career as a BUSINESS BANKING ASSOCIATE at SUMMINTBANK is interested in helping our community to make it more successful!

Presentation in Spanish, with Interpreter available in English
Images
Zoom

Tuesday, March 7, 2023 (9:00 AM - 10:00 AM) (PST)
Categories
Education
Education