Tips for Effective Hiring and Onboarding
Tips for Effective Hiring and Onboarding
Tuesday, June 28, 2022 (9:00 AM - 10:00 AM) (PDT)
Description
Learn from the professionals at Aliat. Get insights and best practices on building a healthy company culture that will help you balance your time while keeping employees engaged and committed to your company's growth and success. Will be great for new businesses or existing businesses looking to hire more staff.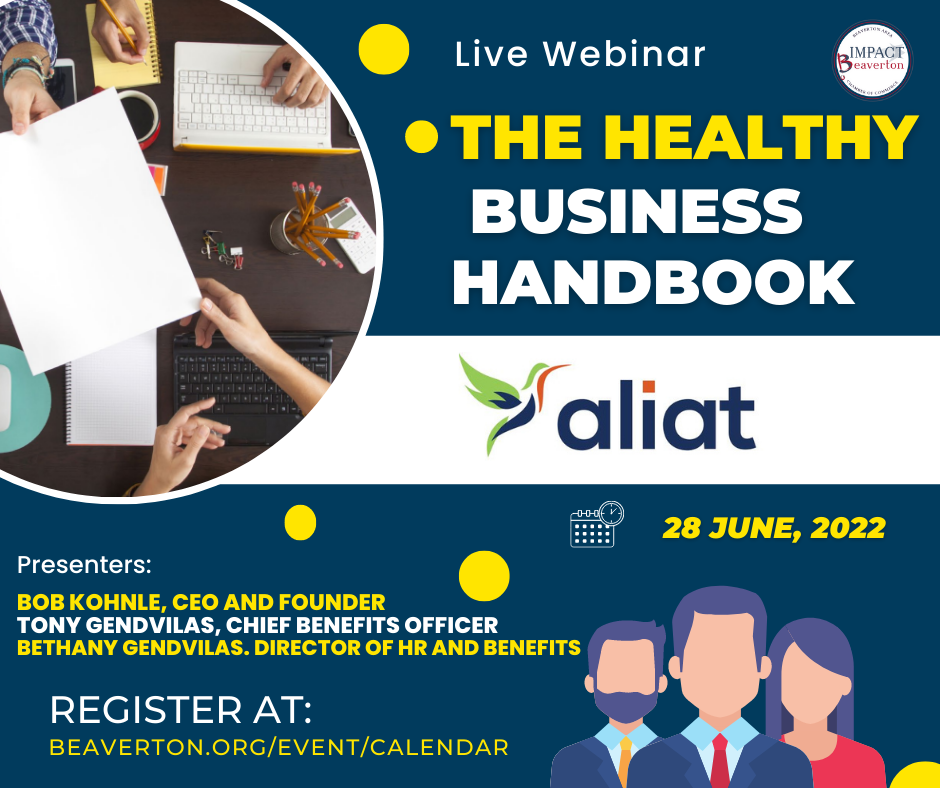 .
Images
Zoom
Beaverton Chamber Commerce

,

United States



Tuesday, June 28, 2022 (9:00 AM - 10:00 AM) (PDT)
Please log into Zoom a few minutes before 9:00am. Available in both English and Spanish.
Categories
Education
IMPACT Beaverton
Professional Development